Internship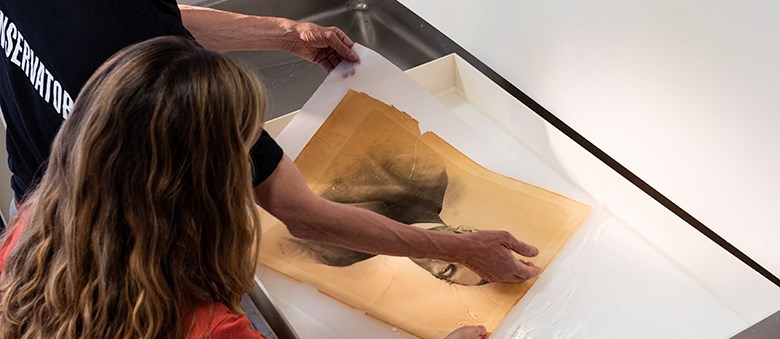 We are happy to accept both Swedish and international trainees. Meet our current and recent interns and hear what they think of their time at Studio Västsvensk Konservering!
Studio Västsvensk Konservering offers a thorough training in theoretical and hands-on conservation for students doing their conservation/restoration education at university level, for shorter or longer periods. Our specialists have long experience with conservation of cultural heritage objects, buildings and environments in the following fields: Paper and books, paintings and painted objects, archaeological and marine archaeological materials, textiles, metals stone, ceramics and glass, wood and furniture.
Exciting work-and-learn environment
We will give you the opportunity to work on a broad range of objects under professional supervision and we provide an exciting work-and-learn environment in all departments of the studio. You will also get the opportunity to work in the field with outdoor public art, built and industrial heritage environments and in museums, churches and other buildings.
Both Swedish and international students are welcome and we have had the pleasure to host among others Norwegian, Finnish, French, English, German, American and Japanese students in the past. Read more about their SVK experience below.
To apply for a placement please send us your personal letter in which you present yourself, your education and your expectations to head of department Sara Roberts as addressed below. Send it to us along with an official request of your educational institute (SVK only accepts college and university graduates in conservation/restoration).
If you hav any questions, please contact Sara Roberts
Sara Roberts, +4610-441 43 27, sara.roberts@vgregion.se
Updated: 2020-10-14 13:25
Do you have a point of view or ask about the website?
---