Conservation of metal objects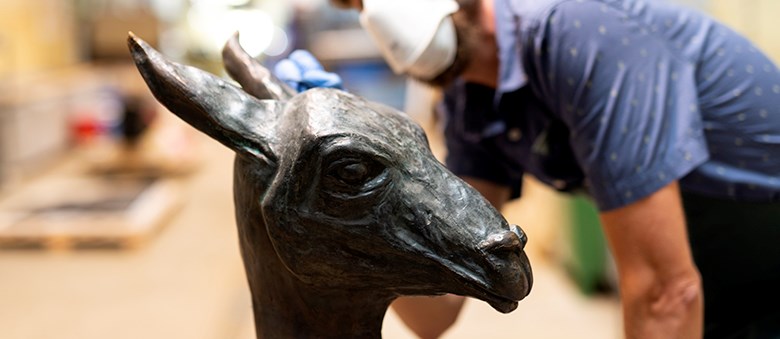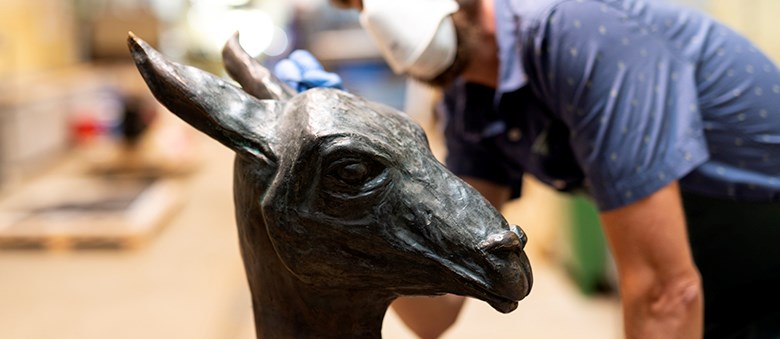 A metal conservator works mainly with cleaning and stabilisation processes in order to slow down the decay of metal objects. Such objects include everything from religious artefacts to large outdoor sculptures.
Clean and protect
There are metals all around us, and all of them corrode to some extent; iron rusts, and bronze and other copper alloys turn green with verdigris. Salts, dirt, moisture, air pollution and careless handling are factors that contribute to the decay of metals. Conservation slows down this process by removing corrosion and cleaning dirt from the objects. We can protect metals from external factors for a certain time by coating them with wax or other surface treatment.
Studio Västsvensk Konservering conserves all kinds of metal objects, including: large outdoor sculptures, metal artefacts from churches such as candlesticks and communion vessels, handicraft products and antiques, as well as building-related metals such as hand-rails or fences.
We carry out inventories at museums in situ, in and around churches, and for municipalities and institutions that manage objects or buildings. We then make proposals for different measures and preventive or active conservation work.
Please feel free to contact us.
Carl Brädde
Office: +4610-441 43 32, Cell phone: +46700-20 78 96
Updated: 2020-10-14 13:25
Do you have a point of view or ask about the website?
---