Collection managers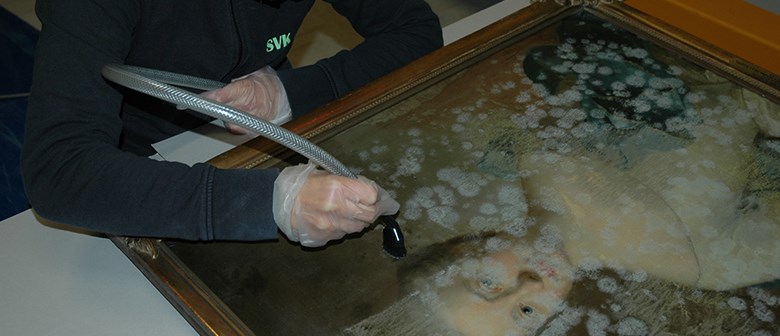 Studio Västsvensk Konservering has a long experience of collection management. We carry out commissions for all types of materials and formats and we are able to offer special solutions for every unique object or collection.
Care and maintenance of public art and/or collections
Studio Västsvensk Konservering has extensive experience and expertise in many areas of collection management. We work with individual objects and collections in their entirety, whether they are publicly or privately owned.
Preventive conservation strategies
There must be good control of the status, storage and actions required to protect collections and ensure that important cultural and historical values are preserved. We can help you draw up long-term conservation strategies.
Studio Västsvensk Konservering reviews building and storeroom safety and carries out overall risk analyses and collection inventories. With this as a basis, we compile detailed care and maintenance plans for long-term conservation strategies. This enables the prevention of unnecessary damage and thus reduces future costs for maintenance and care.
Specialist knowledge in all areas
Studio Västsvensk Konservering has conservators with specialist knowledge in all material areas. Our combined expertise allows us to offer the best possible measures for your art objects or antiques.
For paper art we can provide professional mounting and secure framing.
We look at the integrity and specific history of each object and ensure we preserve its patina during conservation or restoration. We carry out active conservation and restoration, but we also provide advice on storing and cleaning objects, so please don't hesitate to contact us!
First visit free for municipalities
The first visit by our conservators is free for municipalities and regional organisations within the Västra Götaland Region. We determine the status of your collection and make a first draft for further measures, which could be a damage inventory and need for measures, a plan for preventive action or supporting documents to apply for financing.
Our services
Studio Västsvensk Konservering offers a number of different services for collection management:
Inventories
Management Plan, Care and Maintenance Plan
Risk analyses
Emergency Plan
Emergency preparedness and salvage (fire and mould cleaning)
Action programme to apply for funding for conservation or special storage etc.
Procurement documents for large conservation and restoration projects
Care agreements, with annual reviews of collections
Tailor-made storage solutions
Planning of exhibitions and exposure of collections
Removals planning for collections
Inspection of collections
Updated: 2020-10-14 13:25
Do you have a point of view or ask about the website?
---