Archaeological commissions and conservation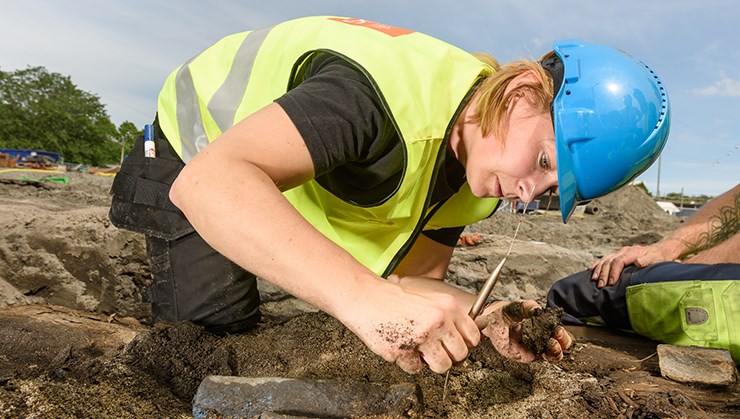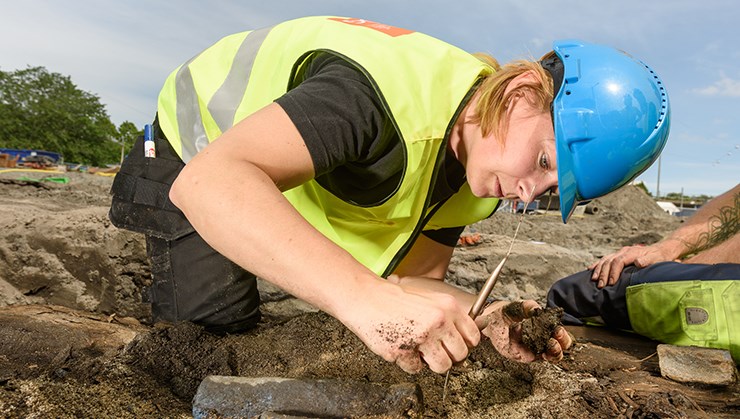 Studio Västsvensk Konservering has many years' experience of close collaboration with archaeologists and the conservation of archaeological finds in all categories of material. We have access to X-ray equipment and a laboratory in our spacious facilities but we can also work in the field, regardless of whether the find is on land or in water.
Studio Västsvensk Konservering has many years' experience in the conservation of archaeological finds and close collaboration with archaeologists. It is the county administrative board that determines which archaeological institution or company can carry out a high-quality scientific investigation. Such an investigation includes management, handling and the continued conservation of finds from the site.
We help to establish a professional find strategy for the archaeological survey plan on the basis of applicable rules and regulations, and we submit an estimate for field participation and conservation.
Field conservation
In the event of major or complex investigations, we may work in situ with field conservation. The conservator manages the excavation and handling of finds in the field and performs »first aid« when necessary. Our archaeological conservators can assist in field work on both land and in water. We teach find management for archaeologists working in the field and we have many years' experience of setting up work stations for taking care of finds during an excavation. We can also assist with sampling of finds for further analysis.
Continued care - conservation
We have extensive experience of archaeological conservation and we conserve and restore archaeological finds in all categories of material. Our premises and equipment are adapted to dealing with large and small objects.
We are able to carry out certain material analyses in our own laboratory. We also work in close collaboration with other scientific laboratories in the case of more advanced instrumental analyses of collected materials.
Studio Västsvensk Konservering has its own X-ray equipment and we generally X-ray all metal finds in order to obtain as much information as possible about the type of object, material type, composition etc., but also to check their state of decay. The X-ray images can then be used as part of the documentation of the find, to help set priorities for conservation and during the excavation/cleaning of finds.
Updated: 2020-10-14 13:25
Do you have a point of view or ask about the website?
---