The school buildings - past, present and future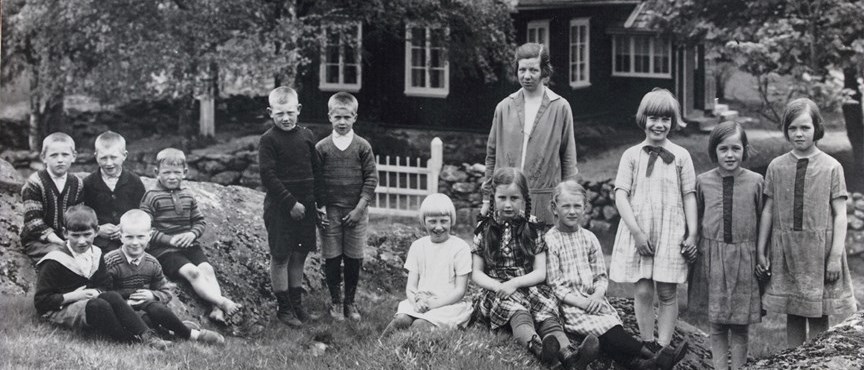 "I hope that this pamphlet will be an eye-opener for this particular cultural heritage, and that people will gain a new perspective on schools," says Västarvet's building curator, Carina Carlsson.
"Schools are not only a place of collective memories and stories; the buildings themselves say a lot about the social ideals in different times, such as the views toward children and teaching, the status of teachers and the significance of the school in local society for over 150 years."
"I thought it was very interesting to work with this, not only because school is an important cultural heritage, but also because it is about the children's cultural heritage. It is not often in the limelight," says Carina Carlsson.
Historical and architectural values
School buildings are also full of historical and architectural values that can be challenging for municipalities to use and administrate. The numbers of pupils rise and fall in different generations. New educational models require more flexible premises. Demands are made on a good work environment; accessibility necessitates rebuilding and adaptation. In many cases, school activities are centralised and school buildings are given completely different functions. Carina Carlsson hopes that the inventory of schools' cultural and historical values can serve as a guide for those who work with these buildings in Mark.
"I hope that it will be easier to preserve and develop schools with care, regardless of what they are used for," she says.
18th century to present day
The inventory is part of Mark municipality's new cultural environment programme. In the pamphlet Schools in Mark. Past, present and future, you can read more on the subject and follow the history of pupils' and teachers' everyday lives, from the 18th century to the present.
"This is a good example of how the content of a cultural environment programme can be developed to make it more popular and spread information," says Carina Carlsson.
CONTACT
Carina Carlsson
Curator, Västarvet Cultural Environment
E-mail: carina.m.carlsson@vgregion.se
Mobile: 0730 - 88 72 60
Updated: 2020-10-06 15:35
Do you have a point of view or ask about the website?
---