NFS 2019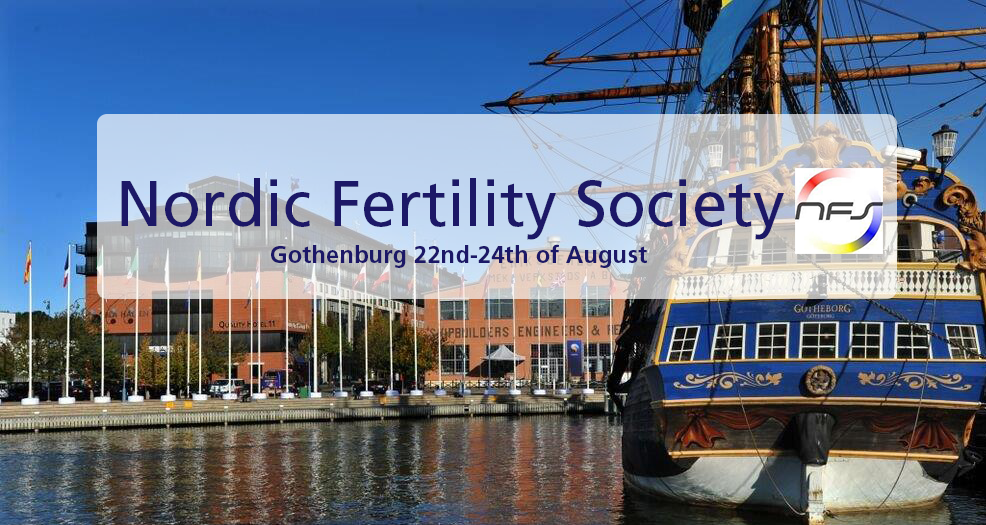 Welcome to Nordic fertility society 2019
We are pleased to invite you to 14th NFS conference that will take place in Gothenburg 22-24 th of August. This year's host is Sahlgrenska University hospital.
About Gothenburg
Gothenburg is the second largest city in Sweden. Gothenburg is accessible by air, road rail and sea. Traveltime from the airport to the city centre is approximate 20 minutes. The city offers a small town feeling with a big city pulse. You have everything from bars, restaurants and hotels within walking distance.
In the summertime you can enjoy Gothenburg's breathtaking archipelago. Thanks to the Swedish Right of Public Acess, everyone have the right to roam freely in the nature as long as you do so responsibly and with respect.
The foundations of the Nordic Fertility Society were laid at a meeting in Ebeltoft, Denmark in August 1995, when an interim board was instructed to construct bylaws ready for a constituting general assembly at the Nordic Conference in Kuusamo in January 1999.
However, Nordic co-operation in assisted reproduction goes back to the beginnings of IVF. Already in August of 1982, a few pioneering colleagues from Denmark, Norway and Sweden met at Helsingør in Denmark. IVF groups from all the Nordic countries met regularly after that at official Nordic meetings
The countries that make up the Nordic Fertility Society are the three Scandinavian countries Denmark, Norway and Sweden, together with Finland and Iceland.
All professional groups involved in Assisted Reproduction are equally represented in the NFS board.
Physicians
Embryologists (Biologists and Laboratory technicians)
Nurses and midwifes
Secretaries and assistants