Supporting the child in school
A being able to manage well in school is important from several perspectives. It strengthens children's self-esteem and prepares them for the future. Although school staff have the biggest responsibility for your child in school, parents also play an important role.
As a parent, you can support your child in many different ways. Having contact with the school helps you stay updated on what is expected of your child, both in terms of schoolwork and behavior. Keeping good contact with the school makes it easier to get in touch if there are any problems. There are also daily routines you can have at home to support their adjustment in school, such as helping them get there on time and making sure they do their homework.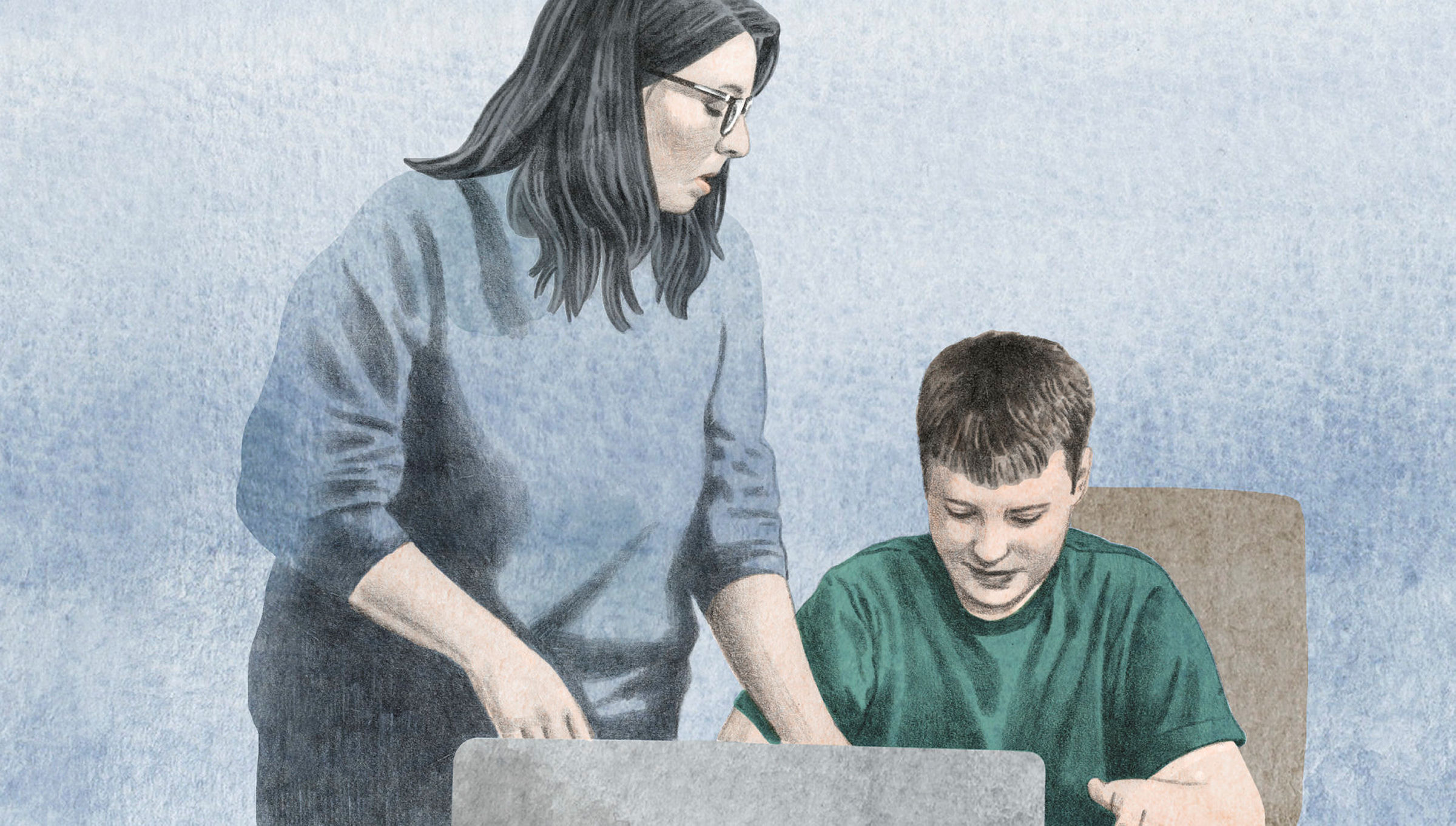 What do you think works well in your contact with the school presently? Do you feel that you have successful routines at home that support your child in school? Is there anything you would like to improve? Here are some tips and advice that may help you.
What the child needs to manage well in school:
Be prepared with schoolbooks, gym clothes, etc.
Stay focused during class
Dare to ask questions
Respect others
Feel interested in school assignments
Follow the rules of the school
Parents can help by:
Making routines at home
Getting to know the teachers
Creating a daily checklist
Good advice:
Keep regular contact with the teachers. Attend parent-teacher meetings and personal development meetings.
Find out who works at the school's student health team. Contact them if you have even the slightest concern.
Know your child's schedule.
Keep track of homework and tests. Have weekly routines for these – e.g. on Sunday you go over the coming week's homework and tests.
Talk to your child a little bit every day (at least ten minutes) about school work and how their school day went
Remind them from time to time that education is important.
Familiarize yourself with the teachers' expectations for behavior in the classroom. 
Create a calm and quiet place with good lightning where your child can study.
Have I...
checked my child's homework and made sure that they have completed them?
talked with my child about their school subjects, school experiences and their school mates?
encouraged efforts, attempts and successes?
asked my child if they need help with anything? 
Problems can often be solved
Example 1
Problem: My child often gets in conflicts with their peers at school, but I am not sure what the school is doing to solve this.
Solution: Call the teachers and discuss together how you feel about the situation and how you can keep in contact with each other to follow how it goes.
Example 2
Problem: Your child doesn't always bring home information from school.
Solution: Explain to the teacher that this is a problem and try finding a solution together.
Film examples
The way you communicate daily with your child will affect how willingly they will cooperate with you regarding school work. These film examples, with the help of actors, show a mother communicating with her child about a daily routine for homework. What do you think would lead to the best cooperation? You can read more about good strategies for communication under the headline "Good communication".
Summary
As a parent you play an important role in your child's schooling and can support them in several ways.
By having contact with the school you will be informed on what they expect of your child, both in terms of school work and behavior.

Having good contact with the school makes it easier to get in touch if there are any problems.

Routines at home can help children arrive in time for school and complete their homework.
Updated: 2022-04-11 13:45
Do you have a point of view or ask about the website?
---