Agneta Lindegård Andersson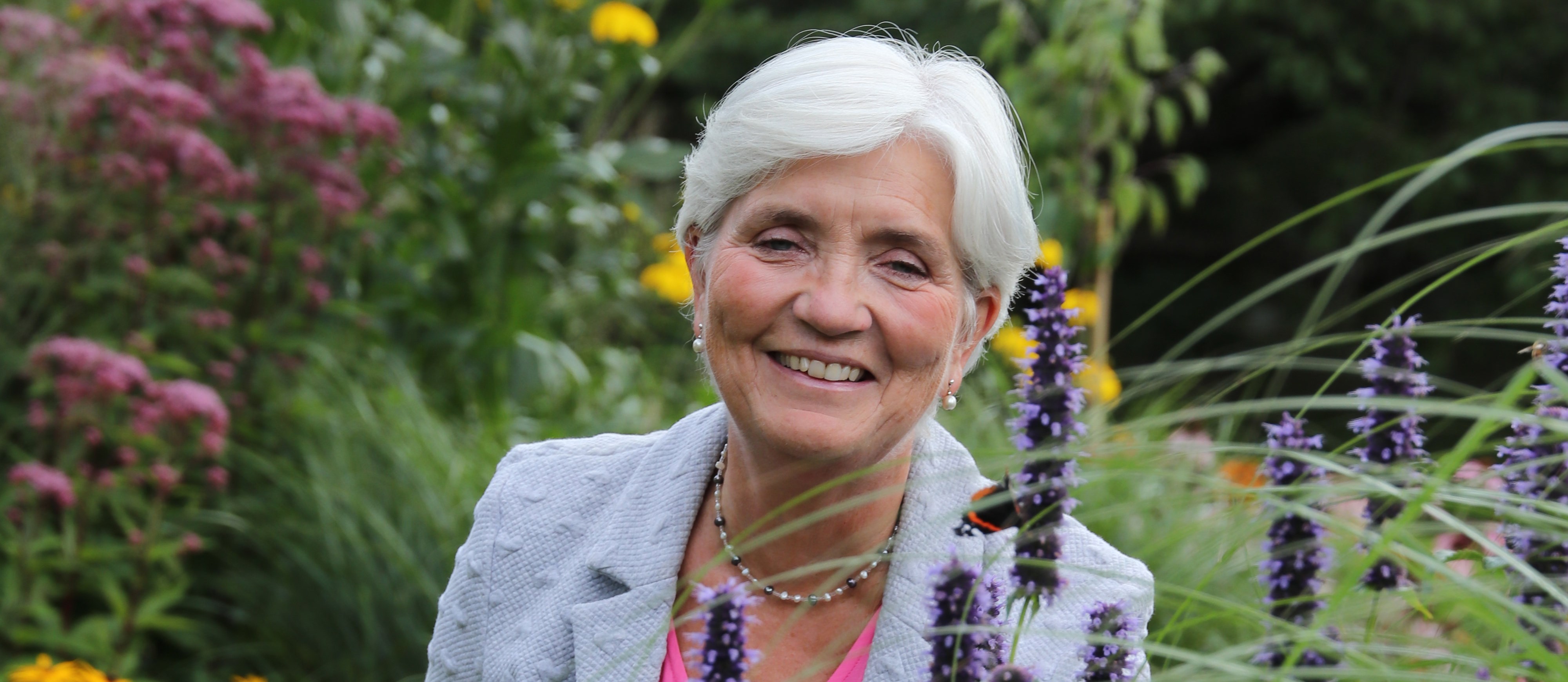 Associate professor
Tel: +46 31-342 07 21
Mobile: +46 707-462029
agneta.lindegard@vgregion.se
Research areas
Until 2007, my research was focused on ergonomics with a special focus on the importance of working technique for the onset of musculoskeletal pain in conjunction with intensive computer work. This part of my research is summarized in my thesis "Working technique during computer work - Associations with biomechanical and psychosocial strain and upper extremity musculoskeletal symptoms". From 2008 and onwards, my research area has been expanded to the psychosocial area and the focus today is on clinically oriented research on stress-related ill health in general. My main interest areas are clinical studies focusing on the effects of physical activity on different health outcomes in patients with stress-related disorders in general and exhaustion disorder in particular. Moreover, work ability, sick-leave and return to work in the same patient category. Many of these studies are carried out in the primary care sector.
In recent years, my research has been increasingly focused on studying the results of various interventions, ranging from ergonomic to organizational interventions primarily in different healthcare settings. Furthermore, the municipal challenge with an aging population in combination with lack of competence in the welfare sector have recently become a new interest area for my research. I have just finished my contribution to a multicenter project within various healthcare organizations where we studies if a better collaboration between different actors, primarily first line managers and their HR partners) could change the organizational preconditions for retaining the older workforce for as long as possible (Project Workforce). I am also one of the senior researchers in an ongoing interactive research project evaluating the effects on health, productivity and wellbeing, when working in  activity based office environments compared to more traditional office environments.
Ongoing Projects
At the moment I am involved in an intervention study targeting elderly workers in health care organization. The aim of this study is to retain older workers longer, by means of organizational changes, that facilitate and motivate older workers to prolong their working life in this kind of complex organizations.
Publications
Jonsson,R., Nilsson,K., Björk,L., Lindegård,A.
Engaging the missing actor: lessons learned from an age-management intervention targeting line managers and their HR partners
Journal of workplace learning, 2023
Lindegård A, Glise K, Wiegner L, Reinhardt P, Hadzibajramovic E, Ellbin S, Pettersson S, Jonsdottir I. 
Effects of additional individually tailored interventions on sick-leave and symptoms in patients with exhaustion disorder – A randomized controlled trial.
J Rehabil Med. 2022
Beno A, Hensing G, Lindegård A, Jonsdottir IH.
Self-reported changes in work situation - a cross-sectional study of patients 7 years after treatment for stress-related exhaustion.
BMC Public Health. 2021
Håkansson, C., Gard, G. & Lindegård, A.
Perceived work stress, overcommitment, balance in everyday life, individual factors, self-rated health and work ability among women and men in the public sector in Sweden – a longitudinal study.
Archives of Public Health, 2020
Arvidsson I, Gremark Simonsen J, Lindegård-Andersson A, Björk J, Nordander C
The impact of occupational and personal factors on musculoskeletal pain - a cohort study of female nurses, sonographers and teachers.
BMC Musculoskelet Disord, 2020
Jonsson R, Lindegård A, Björk L, Nilsson K.
Organizational hindrances to the retention of Older Healthcare workers
Nordic Journal of Working Life, 2020

Lindegård A, Wastensson G, Hadzibajramovic E, Grimby-Ekman A
Longitudinal associations between cardiorespiratory fitness and stress-related exhaustion, depression, anxiety and sleep disturbances
BMC Public Health, 2019
Lindegård, A, Nordander, C, Jacobsson, H, Arvidsson I (2016). Opting to wear prismatic spectacles was associated with reduced neck pain in dental personnel: a longitudinal cohort study. BMC Musculoskeletal disorders, 2016 
Lindegård A, Jonsdottir IH, Börjesson M, Lindwall M and Gerber M. Changes in mental health in compliers and non-compliers with physical activity recommendations in patients with stress-related exhaustion. BMC Psychiatry, November 2015 
Gerber, M., Jonsdottir, I.H., Arvidson E., Lindwall M, Lindegård A. Promoting Graded Exercise as a Part of Multimodal Treatment in Patients Diagnosed with Stress-Related Exhaustion Journal of clinical nursing, 2015 
Eva Sahlin, Agneta Lindegård, Emina Hadzibajramovic, Patrik Grahn, Josefa Vega Matuszczyk & Gunnar Ahlborg Jr. The Influence of the Environment on Directed Attention, Blood Pressure and Heart Rate—An Experimental Study Using a Relaxation Intervention Landscape Research, 2014 
Lindegård A, Larsman P, Hadzibajramovic E, Ahlborg G Jr. The influence of perceived stress and musculoskeletal pain on work performance and work ability in Swedish health care workers. Int Arch Occup Environ Health, Maj 2014 
Arvidson, E., Börjesson, M., Ahlborg G., Lindegård A., Jonsdottir I.H. The level of leisure time physical activity is associated with work ability- a cross sectional and prospective study of health care workers. BMC Public Health, September 2013 
Gerber, M, Lindwall M, Lindegård A, Börjesson M. Jonsdottir I.H. Cardiorespiratory Fitness Protects Against Stress-Related Symptoms of Burnout and Depression. Patient Educ Couns, April 2013  
Lindegård A, Wahlström J, Hagberg M, Wihelmsson R, Toomingas A Tornqvist E. Perceived exertion, comfort and working technique in professional computer users and associations with the incidence of neck and upper extremity symptoms. BMC Musculoskeletal Disorders, Mars 2012 
Lindegård A, Gustafsson M, Hansson G-Å. Effects of optometric correction including prismatic lenses on head and neck kinematics, perceived exertion and comfort during dental work in the oral cavity – A randomised controlled intervention. Applied Ergonomics, Januari 2012  
Gustafsson E, Johnson P, Lindegård A, Hagberg M. Technique, muscle activity and kinematic differences in young adults texting on mobile phones. Ergonomics, Maj 2011 
Larsman P, Lindegård A, Ahlborg G Jr. Longitudinal relations between psychosocial work environment, stress and the development of musculoskeletal pain 2011. Stress & Health, Augusti 2011  
Dellve L, Ahlstrom L, Jonsson A, Sandsjö L, Forsman M, Lindegård A, Ahlstrand C, Kadefors R, Hagberg M. Myofeedback training and intensive muscular strength training to decrease pain and improve work ability among female workers on long-term sick leave with neck pain: a randomized controlled trial. Int Arch Occup Environ Health, 2011 
Huis in 't Veld RM, Kosterink SM, Barbe T, Lindegård A, Marecek T, Vollenbroek-Hutten MM. Relation between patient satisfaction, compliance and the clinical benefit of a teletreatment application for chronic pain J Telemed Telecare, 2010 
Lindegard A, Karlberg C, Wigaeus Tornqvist E, Toomingas A, Hagberg M. Concordance between VDU-users' ratings of comfort and perceived exertion with experts'observations of workplace layout and working postures. Appl Ergon. 2005 May 36(3):319-25.
Wahlström J, Lindegård A, Ahlborg G Jr, Ekman A, Hagberg M. Perceived muscular tension, emotional stress, psychological demands and physical load during VDU work. Int Arch Occup Environ Health, 2003 Oct;76(8):584-90
Updated: 2023-05-17 10:52
Do you have a point of view or ask about the website?
---