Linda Corin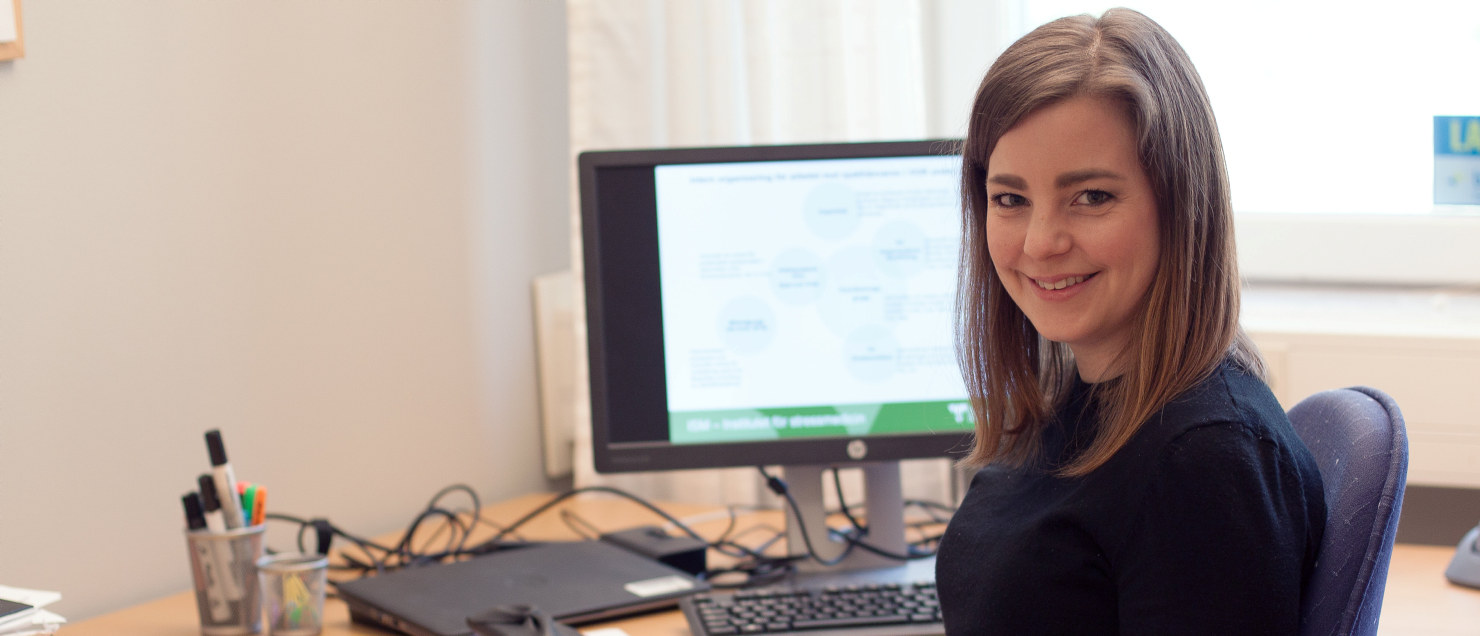 Ph.D. in work science, Senior developer organizational and social work environment
Phone: +46-761 43 25 12
linda.corin@vgregion.se
Publications
Björk,L., Corin,L., Åkerström, M., Jonsdottir, IH., Innocenti, AD., Wijk, H., Ahlström,L. 
Frontiers in Psychology. 2023
Under pressure – The working situation of Swedish healthcare managers during the first wave of COVID-19
Corin, L, Pousette, A, Berglund, T, Dellve, L, Hensing, G and Björk, L. 
Occupational trajectories of working conditions in Sweden: Development trends in the Swedish workforce, 1997–2015. Scandinavian Journal of Work, Environment and Health
Åkerström M, Severin J, Imberg H, Jonsdottir I.H, Björk L, Corin L
Methodological approach for measuring the effects of organisational-level interventions on employee withdrawal behaviour
Int Arch Occup Environ Health, 2021
Åkerström M, Corin L, Severin J, Jonsdottir I.H. Björk L
Can Working Conditions and Employees' Mental Health Be Improved via Job Stress Interventions Designes and Implemented by Line Managers and Human Resources on an Operational Level?
IJERPH, 2021

Severin J, Björk L, Corin L, Jonsdottir I.H. Åkerström M
Process Evaluation of an Operational-Level Job Stress Intervention Aimed at Decreasing Sickness Absence among Public Sector Employees in Sweden
IJERPH, 2021
Cregård A och Corin L. 
Public sector managers: the decision to leave or remain in a job
Human Resource Development International, Januari 2019

Cregård, A., Corin, L., & Skagert, K
Voluntary turnover among public sector managers: A review.
Scandinavian Journal of Public Administration, 2017
Corin L, & Björk, L.
Job demands and job resources in human service managerial work – An external assessment through work content analysis.
Nordic Journal of Working Life Studies, Januari 2017.
Linda Corin (avhandling)
Job demands, job resources, and consequences for managerial sustainability in the public sector -A contextual approach
Göteborgs universitet, April 2016
Corin, L., Berntson, E., & Härenstam, A 
Managers' Turnover in the Public Sector – The Role of Psychosocial Working Conditions.  International Journal of Public Administration, Januari 2016
Wallin, L., Pousette, A., & Dellve, L. 
Span of Control and the Significance for Public Sector Managers' Job Demands
- A Multilevel Study.
Economic and Industrial Democracy, Juni 2013
Berntson, E., Wallin, L., & Härenstam, A.
Typical situations for managers in the Swedish public sector: Cluster analysis of working conditions using the job demands-resources model.
International Public Management Journal, Juni 2012
Updated: 2023-01-12 20:09
Do you have a point of view or ask about the website?
---