Lisa Björk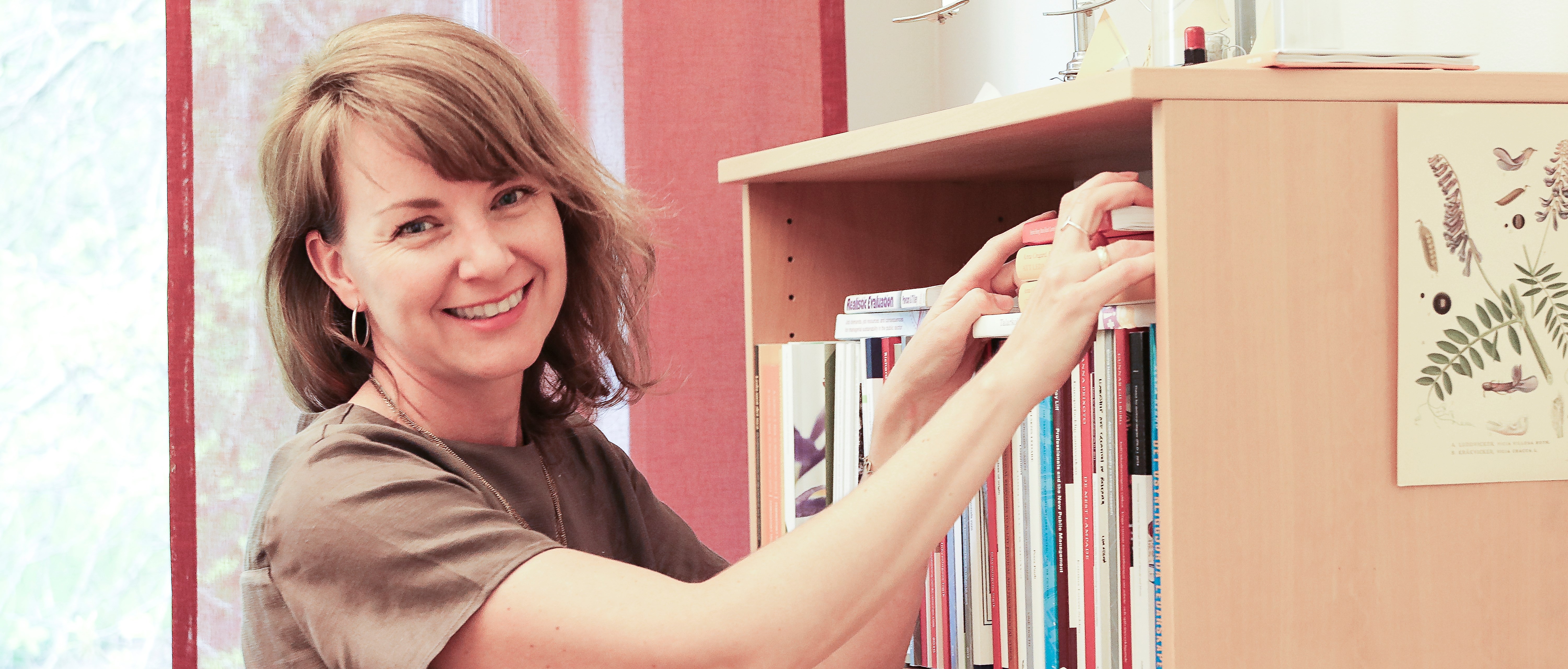 Associate professor, Senior developer Organizational work environment
Phone: +46 31-342 07 23 
lisa.m.bjork@vgregion.se
Research areas
Managers are responsible for organizing work and distributing work tasks among the staff - but how do the managers' working conditions relate to the employees' work environment, and to the effectiveness and quality of services? How does public governance affect to the way work is organized in the public sector, in hospitals, schools and eldercare facilities? And how is gender associated to the organization of work? These are examples of issues that interest me as a researcher. In my work I have been given the opportunity to conduct research in a close collaboration with actual workplaces.
Ongoing Projects
Currently, I am the project leader of the PRIMA, focusing on how primary care can involve the employer in supporting patients with stress-related mental disorders back to work. I participate in several  other projects dealing within different research topics; e.g the work environment and health of beginning teachers; age management in health care services; and the polarization of work environmental risks on the Swedish labour market.  The driving force of all I do is that the research I am involved in may be of benefit to employees and managers in the public sector.
Publications
Jonsson,R., Nilsson,K., Björk,L., Lindegård,A.
Engaging the missing actor: lessons learned from an age-management intervention targeting line managers and their HR partners
Journal of workplace learning, 2023
Björk,L., Corin,L., Åkerström, M., Jonsdottir, IH., Innocenti, AD., Wijk, H., Ahlström,L. 
Frontiers in Psychology. 2023
Under pressure – The working situation of Swedish healthcare managers during the first wave of COVID-19
Corin, L, Pousette, A, Berglund, T, Dellve, L, Hensing, G and Björk, L. 
Occupational trajectories of working conditions in Sweden: Development trends in the Swedish workforce, 1997–2015.
Scandinavian Journal of Work, Environment and Health, 2021
Åkerström M, Severin J, Imberg H, Jonsdottir I.H, Björk L, Corin L
Methodological approach for measuring the effects of organisational-level interventions on employee withdrawal behaviour
Int Arch Occup Environ Health, 2021
Åkerström M, Corin L, Severin J, Jonsdottir I.H. Björk L
Can Working Conditions and Employees' Mental Health Be Improved via Job Stress Interventions Designes and Implemented by Line Managers and Human Resources on an Operational Level?
IJERPH, 2021

Severin J, Björk L, Corin L, Jonsdottir I.H. Åkerström M
Process Evaluation of an Operational-Level Job Stress Intervention Aimed at Decreasing Sickness Absence among Public Sector Employees in Sweden
IJERPH, 2021
Jonsson R, Lindegård A, Björk L, Nilsson K.
Organizational hindrances to the retention of Older Healthcare workers
Nordic Journal of Working Life, 2020

Björk L, Stengård J, Söderberg M, Andersson E, Wastensson G
Beginning teachers' work satisfaction, selfefficacy and willingness to stay in the profession: a question of job demands-resources balance?
Teachers and Teaching, 2019

Björk L, Glise K, Pousette A, Bertilsson M, Hoolmgren K
Involving the employer to enhance return to work among patients with stress-related mental disorders – study protocol of a cluster randomized controlled trial in Swedish primary health care
BMC Public Health, 2018
Corin L, & Björk, L. Job demands and job resources in human service managerial work – An external assessment through work content analysis. 
Nordic Journal of Working Life Studies, January 4, 2017. 
Björk, L, & Härenstam, A. Differences in organizational preconditions for managers in genderized municipal services. 
Scandinavian Journal of Management, 2016 
Björk, L.; Szücs, S. & Härenstam, A. Measuring capacity to perform across local government services - managers' perceptions.
International Journal of Public Sector Management, Januari 2014
Lisa Björk (avhandling) Contextualizing managerial work in local government organization
Göteborgs universitet, December 2013
Björk, L.; Bejerot, E.; Jacobshagen, N. & Härenstam, A.  I shouldn't have to do this: Illegitimate tasks as a stressor in relation to organizational control and resource deficits.
Work & Stress, Augusti 2013
Updated: 2023-05-17 10:53
Do you have a point of view or ask about the website?
---